CHRISTMAS CLOSURES
THE CREDIT UNION WILL CLOSE FACE TO FACE SESSIONS WHICH
ARE APPOINTMENT ONLY FROM
WEDNESDAY 23RD DECEMBER 2020
AND WILL RE-OPEN
WEDNESDAY 6TH JANUARY 2020
A LIMITED TELEPHONE & EMAIL SERVICE WILL BE AVAILABLE FOR EMERGENCIES ON THE FOLLOWING DATES
28TH 29TH & 30TH DECEMBER 2020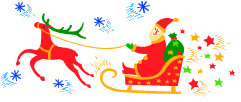 THE STAFF AND VOLUNTEERS AT THE CREDIT UNION WOULD LIKE
TO WISH THE MEMBERSHIP A MERRY CHRISTMAS AND A
PROSPEROUS & HEALTHY
2021
VIRUS UPDATE

DUE TO THE OUTBREAK OF THE CORONAVIRUS THE CREDIT UNION HAS TAKEN THE DECISION TO LIMIT ALL FACE TO FACE CONTACT WITH THE GENERAL PUBLIC.
WE UNDERSTAND PEOPLE WANT TO SEE US FACE TO FACE AND WITH THIS IN MIND WE HAVE DECIDED TO OFFER A LIMITED SERVICE WEEK BEGINNING MONDAY 03RD AUGUST 2020.
THE VENUES WILL BE AS FOLLOWS:-
THE HAGARD COMMUNITY CENTRE - WILLENHALL
MONDAY COLLECTION
10.00AM TO 11.30AM MONTHLY (The 1st MONDAY OF EACH MONTH)
HOLBROOKS COMMUNITY CARE ASSOCIATION – HOLBROOKS
WEDNESDAY COLLECTION
11.00AM to 1.30PM WEEKLY (APPOINTMENT ONLY)
FOR THE TIME BEING THE STOKE ALDERMOOR AND BELL GREEN OUTREACHES WILL REMAIN CLOSED. PLEASE SEE OUR WEBSITE FOR UPDATES.
WE LOOK FORWARD TO SEEING YOU ALL AGAIN
REMEMBER
OUR STAFF WILL STILL BE WORKING REMOTELY FROM HOME SO APART FROM THE TIMES OUTLINED ABOVE THEY WILL NOT BE AVAILABLE FOR FACE TO FACE CONTACT
TELEPHONE ACCESS AND EMAIL ACCESS WILL STILL BE AVAILABLE AND PAYMENTS OR DEPOSITS CAN BE MADE DIRECT INTO OUR BANK.
WE ARE ABLE TO OFFER OUR MEMBERS A FULL SERVICE FOR WITHDRAWALS, LOANS, DEPOSITS AND INFORMATION WITH YOUR SAFETY AND CONVENIENCE IN MIND WE HAVE A NEW WEBSITE WHERE BALANCES, TRANSFERS, SHAREWITHDRAWALS AND LOAN APPLICATIONS CAN ALL BE PROCESSED IN THE COMFORT OF YOUR OWN HOME.
PLEASE TELEPHONE FOR DETAILS ON HOW TO REGISTER.
TELEPHONE 02476 998099
EMAIL coveastcu@googlemail.com
WEBSITE creditunioncoventry.com
BANK DETAILS FOR PAYMENTS AND DEPOSITS ARE AVAILBLE UPON REQUEST.  PLEASE CONTACT US FOR MORE INFORMATION.
REMEMBER WE VALUE YOUR MEMBERSHIP AND WILL DO EVERYTHING WE CAN TO KEEP YOU SAFE AND SUPPORT YOU DURING THIS CRISIS.
STAY HEALTHY AND KEEP SAFE.