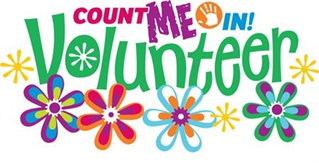 Got some time to spare? Want to help support your local community? Looking for some work experience and something to put on your CV? Well look no further
Coventry & District Credit Union are currently looking for new volunteers for the following roles:-
𝗔𝗱𝗺𝗶𝗻𝗶𝘀𝘁𝗿𝗮𝘁𝗶𝗼𝗻 & 𝗢𝘂𝘁𝗿𝗲𝗮𝗰𝗵 𝗪𝗼𝗿𝗸
𝗖𝘂𝘀𝘁𝗼𝗺𝗲𝗿 𝗦𝗲𝗿𝘃𝗶𝗰𝗲
𝗠𝗮𝗿𝗸𝗲𝘁𝗶𝗻𝗴 𝗮𝗻𝗱 𝗣𝗿𝗼𝗺𝗼𝘁𝗶𝗼𝗻
𝗧𝗿𝘂𝘀𝘁𝗲𝗲𝘀/𝗗𝗶𝗿𝗲𝗰𝘁𝗼𝗿𝘀 𝗳𝗼𝗿 𝘁𝗵𝗲 𝗕𝗼𝗮𝗿𝗱
𝗙𝘂𝗻𝗱𝗿𝗮𝗶𝘀𝗲𝗿𝘀
If you would like some more information about the roles or how to apply to volunteer for us, email: coveastcu@googlemail.com and we will be happy to help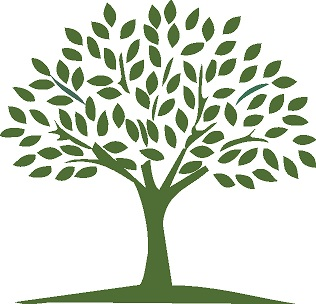 WELCOME BACK – WE'VE MISSED YOU
FOLLOWING THE GOVERNMENTS DECISION TO EASE LOCKDOWN ON 21ST JUNE 2021, WE OUR PLEASED TO ANNOUNCE OUR INTENDED RETURN DATES
HAGARD COMMUNITY CENTRE
(MONTHLY – DROP IN – 1ST MONDAY IN EACH MONTH)
MONDAY 28TH JUNE 2021
10.00am to 11.30am
BELL GREEN LIBRARY 
(WEEKLY – DROP IN)
TUESDAY 29TH JUNE 2021
10.00am to 11.30am
HOLBROOKS COMMUNITY CENTRE
(WEEKLY APPOINTMENTS ONLY SESSION)
WEDNESDAY 30TH JUNE 2021
10.00am to 4.00pm

PLEASE TELEPHONE/EMAIL FOR APPOINTMENT AT OUR HOLBROOKS OFFICE. TO BE CLEAR ONLY PEOPLE WITH APPOINTMENTS WILL BE SEEN. PLEASE MAKE AN APPOINTMENT TO AVOID DISAPPOINTMENT
WE LOOK FORWARD TO SEEING YOU ALL AGAIN
REMEMBER
OUR STAFF WILL CONTINUE TO WORK REMOTELY, SO APART FROM THE TIMES OUTLINED ABOVE THEY WILL NOT BE AVAILABLE FOR FACE TO FACE CONTACT
TELEPHONE ACCESS AND EMAIL ACCESS WILL STILL BE AVAILABLE AND PAYMENTS OR DEPOSITS CAN BE MADE DIRECT INTO OUR BANK. WE ARE ABLE TO OFFER OUR MEMBERS A FULL SERVICE FOR WITHDRAWALS, LOANS, DEPOSITS, TRANSFERS AND INFORMATION
WITH YOUR CONVENIENCE IN MIND WE HAVE A NEW WEBSITE WHERE BALANCES, TRANSFERS, SHAREWITHDRAWALS AND LOAN APPLICATIONS CAN ALL BE PROCESSED IN THE COMFORT OF YOUR OWN HOME.  PLEASE TELEPHONE FOR DETAILS ON HOW TO REGISTER.  OUR CONTACT DETAILS ARE AS FOLLOWS

TELEPHONE 02476 998099

EMAIL coveastcu@googlemail.com

WEBSITE creditunioncoventry.com

Follow us on Facebook
https://www.facebook.com/CoventryDistrictCreditUnion
REMEMBER WE VALUE YOUR MEMBERSHIP AND WE WILL DO EVERY POSSIBLE TO MAKE ACCESS TO OUR SERVICES AS EASY AS POSSIBLE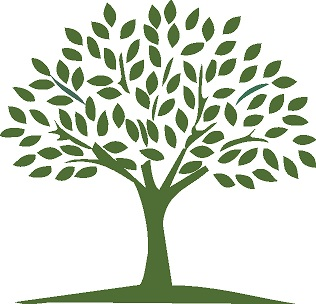 PROVIDENT CLOSURE
Whilst we make no secret that we welcome the closure of the Provident
We are aware there will be families who have been using the same doorstep lender for generations.  We are also aware that many Provident customers have had a great relationship with their Provident contact and rely on the service. We would like to take this opportunity to reach out to  Ex- provident customers In the hope they will turn to the credit union for help rather than another high-interest lender.
This is a great opportunity for you to obtain the loans you deserve at a fair and reasonable rate of interest.
We look forward to welcoming you.
ALWAYS REMEMBER
WE ARE ABLE TO OFFER OUR MEMBERS A FULL SERVICE FOR WITHDRAWALS, LOANS, DEPOSITS AND INFORMATION VIA OUR WEBSITE AND TELEPHONE SERVICE
TELEPHONE ACCESS AND EMAIL ACCESS WILL STILL BE AVAILABLE
PAYMENTS OR DEPOSITS CAN BE MADE DIRECT INTO OUR BANK.
A FULL SERVICE FOR LOANS, SHARE WITHDRAWALS AND INFORMATION IS STILL AVAILABLE VIA TELEPHONE AND EMAIL
GENERAL INFORMATION OR JUST A CHAT IS STILL AVAILABLE VIA TELELPHONE AND EMAIL
OUR WEBSITE CAN GIVE YOU ACCESS TO ALL YOUR ACCOUNT NEEDS. GIVE US A CALL FOR MORE INFORMATION ON HOW TO REGISTER
OUR CONTACT DETAILS
TELEPHONE 02476 998099
EMAIL coveastcu@googlemail.com
BANK DETAILS FOR PAYMENTS AND DEPOSITS ARE AVAILBLE UPON REQUEST. PLEASE CONTACT US FOR MORE INFORMATION.
REMEMBER WE VALUE YOUR MEMBERSHIP AND WILL DO EVERYTHING WE CAN TO KEEP YOU SAFE AND SUPPORT YOU DURING THIS CRISIS.
STAY HEALTHY AND KEEP SAFE.